Luis Fernando Llosa is a writer, editor, speaker, investigative reporter and full time father-coach.
His first book, Beyond Winning: Smart Parenting in a Toxic Sports Environment (Lyons Press), comes out this fall. Co-authored with Kim John Payne (Simplicity Parenting) and Scott B. Lancaster (former National Football League youth sports director), it is a candid, practical guide to help parents navigate the fanatical, results-obsessed world of youth sports.
Llosa began his journalism career at FORTUNE MAGAZINE in 1995. After moving to MONEY MAGAZINE in 1996–and working there for three years–he joined SPORTS ILLUSTRATED as a general reporter. For the next twelve years he wrote, edited and investigated for the magazine. His first investigation, in 2001, exposed Little Leaguer Danny Almonte's age fraud, ranked among the top ten sports scandals of the past century. In 2004, Llosa reported from Mexico and the Dominican Republic for "Totally Juiced," Sports Illustrated's National Magazine Award finalist in the reporting category.
Llosa has made more than 100 national and local television and radio appearances, including spots on CBS Evening News, CBS Early Show, CNN, CNN American Morning, CNN en Español, FOX, FOX News, FOX & Friends, Greta Van Susteren, Nancy Grace, Univision, and CNBC, to discuss steroid investigations and other sports-related issues. He's been interviewed on NPR, ESPN Radio, The Jim Rome Show, and dozens of other major market radio shows.
He has been on panels, discussing steroids and journalism, at the Investigative Reporters & Editors and National Association of Hispanic Journalists conventions and addressed groups like the Association for Applied Sports Psychology Anti-Doping Congress. He has also spoken to  high school student groups about steroids, writing and journalism.
He also introduced America to top-flight Hispanic athletes with the first detailed profiles of their lives and Hispanic backgrounds. Among them were golf superstars Lorena Ochoa, Camilo Villegas and Andres Romero, and world champion boxers Antonio Margarito, Edwin Valero and Felix Trinidad. He co-authored the 2007 Golf Writers Association Feature of the Year on U.S. Open winner Angel Cabrera.
In 2006 he conceived and co-wrote "The Mexican Connection" which exposed the largest steroid pipeline in history and detailed the DEA probe of the illegal importation of 80% of the steroids into the U.S. Over the next three years he reported on steroid use in sports, exposing athletes who received steroids and/or HGH, among them MLB stars Gary Matthews, Jr., David Bell, Troy Glaus and Jay Gibbons, boxer Evander Holyfield, 15 World Wrestling Entertainment stars, and two 2008 Jamaican Olympic track stars.
Llosa was the most sourced journalist in the Mitchell Report on Steroids in Major League Baseball. He broke stories on boxer Shane Mosley's use of EPO and testosterone and the federal indictment of New York Mets clubhouse employee Kirk Rodomski. In 2008 he co-wrote "Sins of a Father" an SI exclusive about a 13-year-old in-line skater injected with HGH and testosterone by his father, who became the first parent ever convicted and jailed for providing his child with steroids. That story was sent to every member of the U.S. Congress during the Roger Clemens hearings and referenced in those proceedings.
Youth sports has been a primary passion for Llosa, who has coached soccer for eighteen years. He just recently co-founded Whole Child Sports, an organization which aims to help create a healthier youth sports experience for kids across America.
He lives with his wife and five children in New York City.
Scott Lancaster Is a youth athletic/fitness program and content developer. He creates and installs customized, innovative programming and training methods for professional and youth sports organizations, businesses, communities, and schools.
Lancaster designed and recently launched the only youth hotel/resort fitness and athletic development program for Fairmont Hotels & Resorts Worldwide – called Fairmont's "Fit For Kids" A Trick It Out Sports Program.
Lancaster is the author of Fair Play: How to Make Organized Sports a Great Experience for Your Kids (Prentice Hall Press, September 2002), and Athletic Fitness for Kids, (Human Kinetics, January, 2008).
Lancaster, Sirius/XM Radio's Youth Sports Expert, hosted two national radio programs, the ABC'S OF SPORTS & The VARSITY REPORT on Sirius/XM Sports and makes regular appearances as a guest on the NFL Channel's "Movin' the Chains".
Lancaster has twenty years of experience in developing youth sports programs in soccer and football, yet his innovative approach can be implemented to improve all youth sports. Over the 12 years he worked for the National Football League, Lancaster developed a youth sports philosophy with an innovative turnkey structure that has reinvented football, providing a more family-friendly way to play and attracted more than four million players (ages 5 to 17) through the development of an innovative curriculum and training and placement of over 5,000 instructors nationwide into his programs at major youth organizations such as Police Athletic Leagues, Boys & Girls Clubs, Jewish Community Centers, etc.. The structure incorporates a progression of skill development, allowing more sensible path for young athletes to play traditional football in their later years.
Prior to joining the NFL, Lancaster spent six years developing grassroots programs for US Soccer, working directly with Mia Hamm and other U.S. Woman's National Team players.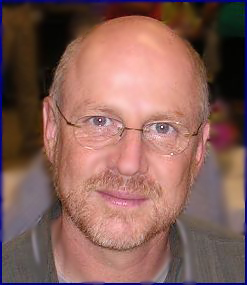 Kim John Payne is a consultant and trainer to over 110 U.S. independent and public schools, Kim John Payne, M.ED, has been a school counselor, adult educator, consultant, researcher, educator and a private family counselor for twenty seven years.
He regularly gives key note addresses at international conferences for educators, parents, and therapists and runs workshops and trainings around the world. In each role, he has been helping children, adolescents and families explore issues such as social difficulties with siblings and classmates, attention and behavioral issues at home and school, emotional issues such as defiance, aggression, addiction and self-esteem and the vital role living a balanced simple life brings.
He has also consulted for educational associations in South Africa, Hungary, Israel, Russia, Switzerland, Ireland, Canada, Australia, and the United Kingdom. Kim has worked extensively with the North American and UK Waldorf educational movements. He has served as Director of the Collaborative Counseling program at Antioch University New England. He is Co Director of the Simplicity Project a multi-media social network that explores what really connects and disconnects us to ourselves and to the world. Kim is the Founding Director of The Center for Social Sustainability.
In addition to authoring Simplicity Parenting© . Using the Extraordinary Power of Less to Raise Calmer, Happier and More Secure Kid, published by Ballantine Books/Random House in 2009, he also authored The Games Children Play©, (1996) published by Hawthorn Press and is presently working on – The Soul of Discipline, and co-authoring Beyond Winning™ Smart Parenting in a Toxic Youth Sports Environment™.
He has appeared frequently on television including ABC, NBC, CBS, Fox; on radio with the BBC, Sirius/XM, CBC & NPR and in print including being featured in Time Magazine, Chicago Tribune, Parenting, Mothering, Times Union and the LA Times.
Kim strives to deepen understanding and give practical tools for life questions that arise out of the burning social issues of our time. He is based in Northampton, Massachusetts with his wife and two children.