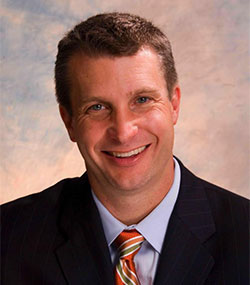 Scott Lancaster Is a youth athletic/fitness program and content developer. He creates and installs customized, innovative programming and training methods for professional and youth sports organizations, businesses, communities, and schools.
Lancaster designed and recently launched the only youth hotel/resort fitness and athletic development program for Fairmont Hotels & Resorts Worldwide – called Fairmont's "Fit For Kids" A Trick It Out Sports Program.
Lancaster is the author of Fair Play: How to Make Organized Sports a Great Experience for Your Kids (Prentice Hall Press, September 2002), and Athletic Fitness for Kids, (Human Kinetics, January, 2008).
Lancaster, Sirius/XM Radio's Youth Sports Expert, hosted two national radio programs, the ABC'S OF SPORTS& The VARSITY REPORT on Sirius/XM Sports and makes regular appearances as a guest on the NFL Channel's "Movin' the Chains".
Lancaster has twenty years of experience in developing youth sports programs in soccer and football, yet his innovative approach can be implemented to improve all youth sports. Over the 12 years he worked for the National Football League, Lancaster developed a youth sports philosophy with an innovative turnkey structure that has reinvented football, providing a more family-friendly way to play and attracted more than four million players (ages 5 to 17) through the development of an innovative curriculum and training and placement of over 5,000 instructors nationwide into his programs at major youth organizations such as Police Athletic Leagues, Boys & Girls Clubs, Jewish Community Centers, etc.. The structure incorporates a progression of skill development, allowing more sensible path for young athletes to play traditional football in their later years.
Prior to joining the NFL, Lancaster spent six years developing grassroots programs for US Soccer, working directly with Mia Hamm and other U.S. Woman's National Team players.